Fairy Dolls ~ Flower Petal Fairy Craft Dolls
Some of my flower petal fairy dolls, available in my Etsy shop. They are made from synthetic flower petals and parts, plus other materials. Some have real acorn caps or feathers. Some have a bit of glittery sparkle. All are adorable! See my fairy dolls below.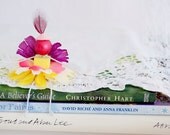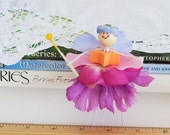 Most of my fairy dolls have sold, and my shop a few fairy items and some vintage items. Visit FairyLynne's Etsy Shop.

Monitor colors vary...fairy dolls may not be precisely the colors you see.